Events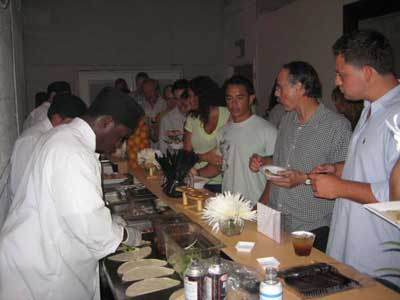 Here at the newly renovated MEEZ AHN PLAHS cooking class facility, we're opening the doors with a food & wine tasting event. On June 20 there will be pallet cleansing amuse bouche style h'ordeuvres, as well as a great paring of various wines & imported beers. Their will be a light hint of jazz playing in the back round that might turn in to something to jam to, depending on how tipsy we get!
The evening starts at 7pm.H'ordeuvres will be available till 9:30pm, prepared by the students from the Badia culinary school of Here's Help Inc. A generous portion of your purchase is going to them for their great efforts.
Your entrance fee is $25 dollars SPACE IS LIMITED!
To purchase and insure your spot simply click on the purchase button and follow directions. Thank you and hope to see you there!